Company Overview
Welcome to E ON 3 Group. We are a customer-focused and results-oriented organisation providing services to drive investments in Ghana and other parts of the African continent.
We are also a business solution provider, social media and digital marketing establishment dedicated to creating, planning, and handling services including campaigns, trainings, events and other forms of promotions. E ON 3 Group also provides specialized services in the areas of corporate finance and management consultancy to its clients in Ghana and across the globe.
Our team of experts are well versed in advanced technology and global business initiatives for the successful implementation of investment plans.
Over the years, our focus on the customer has translated into some great relationships and long-term partnerships which we shall always hold dear to our hearts as a company.
Key to our initiatives currently is in the small-scale gold mining sector of Ghana where our expertise has manifested in a major partnership with His Royal Majesty Otumfuo Osei Tutu II, Asantehene to combat illegal gold mining, popularly known as galamsey in the mineral-rich Ashanti Region, and restore degraded lands and polluted rivers to their original states. 
Africa has in recent times shown enormous growth potential, which has made it a centre of attention for international financial analysts and business people. A drastic shift towards financial sustainability is refreshingly happening in Africa, leading many financial analysts to describe the continent as the next emerging market.
Doubtless, the continent is confronted with challenges that require proactive measures to address. Nevertheless, the potential for growth is enormous.
The World Bank indicates that, with Africa creating the world's largest free trade area and a 1.2 billion-person market, the continent is building an entirely new development path to harness the potential of its resources and people.
With Africa fast becoming a viable place for investment, especially taking into account the production capabilities that come as a result of having the world's fastest growing population, there will be the need for special services to be provided to investors. 
A special market entry facilitation is required to drive investment and growth. E ON 3 Group provides the best option for such facilitation, having carved a niche for itself in this market segment, offering investment information and market entry services to potential investors in Ghana in particular and Africa as a whole.
Vision
To be the foremost provider of excellent investment services dedicated to meeting the needs of our customers always.
Mission
To coordinate and mobilize investment resources in Ghana and abroad for productivity, and connect global businesses and professionals to make them more successful in their operations while contributing meaningfully towards growing their national economies.
Executive Chairman's Message
Welcome to E ON 3 Group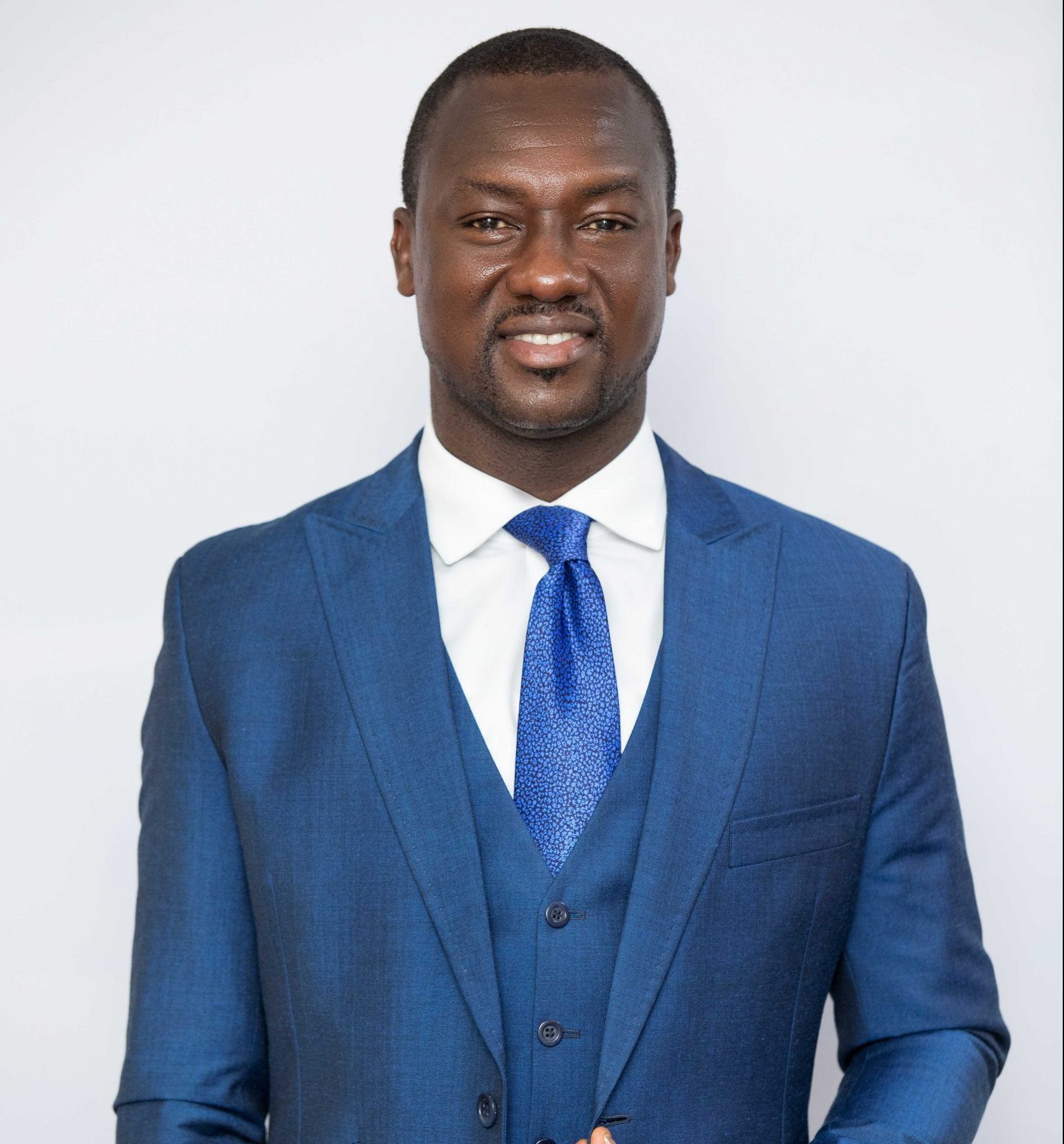 Areas of Focus
Investment Advisory
Strategic Communications
Government Relations
I care deeply about helping people and businesses grow, so they can reach their full potential. With the breadth of amazing clients worldwide that I engage with, learning about their investment interests, opportunities and challenges, the E ON 3 Group supports our clients through every obstacle and opportunity within our areas of operations.
At E ON 3 Group, we provide tailored support to our partners and clients globally to enable them thrive in the Ghanaian ecosystem by building trust and delivering sustained business outcomes whether through the creation of distinctive thought-leadership campaigns, development programmed and promotional events, the provision of tailored management consultancy/specialized media promotions and the facilitation of cross-border collaboration to support new market entrants or investors.
With a proven track record in investment advisory, the E ON 3 Group team is well versed in advanced technology and global business initiatives to support the successful implementation of investment plans and projects.
As well as being the Executive Chairman of E ON 3 Group, I chair the Otumfuo Commemorative Gold Coin project, and the Ghana Responsible Gold Mining.
Richard Adjei Mensah Ofori Atta
Executive Chairman, E ON 3 Group